Location
New LA Elementary is located on the campus of Baldwin Hills Elementary School (see details below). It is located 2.6 miles from the middle school campus.
We offer FREE bussing from the New LA Middle School campus daily.
The New LA Elementary office should be accessed through the parking lot off S. Ridgeley Dr.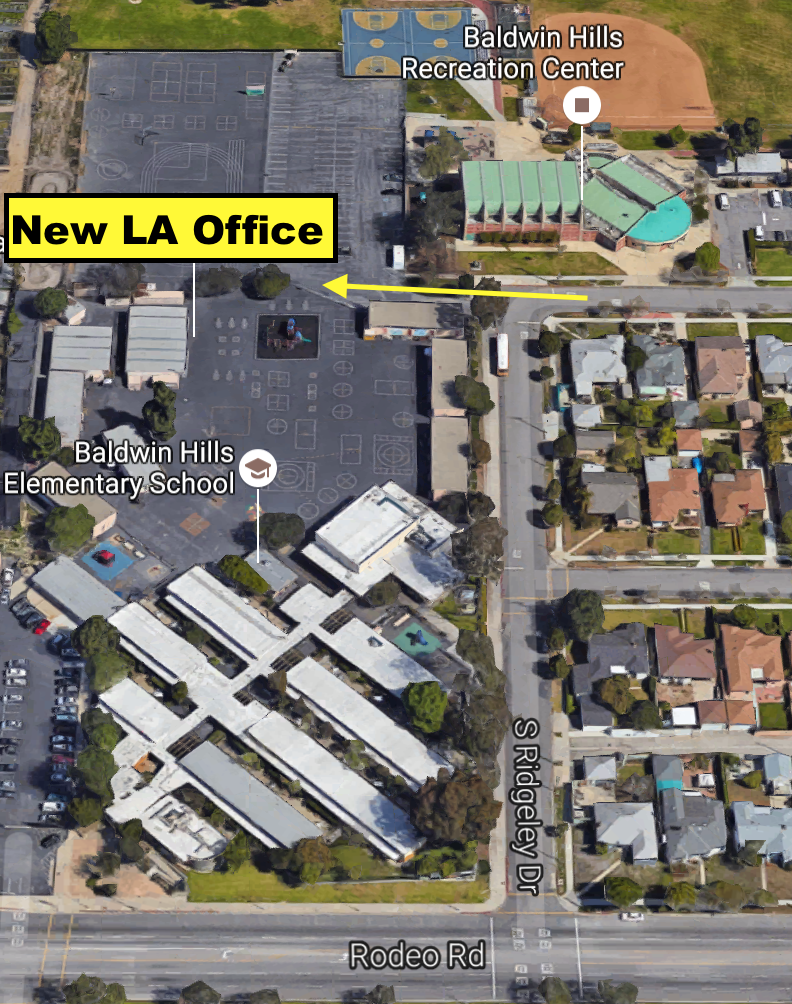 Families who have enrolled are encouraged to contact Ms.Karen Flores at [email protected] to discuss transportation from the middle school campus.
We continue to look for a permanent site with the goal of locating the school as close to the current middle school as possible (1919 S. Burnside Ave., Los Angeles, CA 90016). It is our goal to ultimately purchase and renovate our own facility that would be similar to the middle school building.